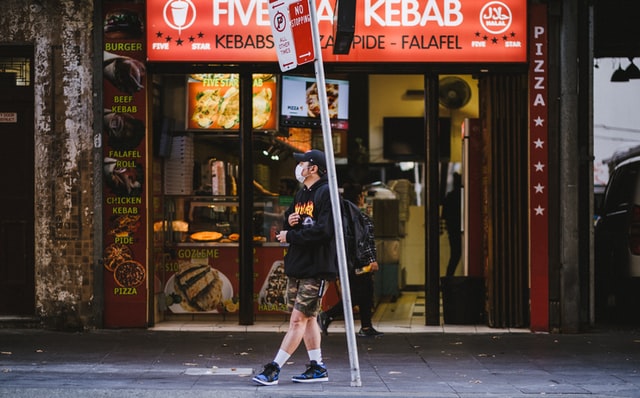 It's been a few weeks now since the government began to ease the lockdown rules, and many people have begun to return to work. Social distancing remains impossible in many workplaces, however, and employers up and down the country are still grappling with how to apply the new COVID-19 Secure guidelines.
It is imperative that businesses get to grips with these guidelines, both for the safety of their employees and customers and to comply with the law. With inspections being ramped up and coronavirus deaths falling, your business has a responsibility to keep the virus at bay. Here then is a brief rundown of the latest guidance, with some tips on what you should be doing to protect against COVID-19.
Latest guidelines
On 11th May, the UK government issued a set of eight guides to help different industries return from coronavirus lockdown. As well as providing general advice on how to protect against COVID-19, these documents laid out specific provisions that would apply to specific kinds of businesses, from laboratories to restaurants to construction sites.
These guides are not legal documents, but seek to advise businesses on the best ways to remain legally compliant. Failing to protect your employees and customers from the coronavirus will constitute a breach of health & safety law. As long as you take the necessary precautions, you should not be penalised, even if a case of COVID-19 does emerge from your workplace.
Perhaps the most important takeaway from these documents is that you should not resume work unless it is possible to apply the guidelines, most notably the 2m of social distancing. For businesses with multiple staff in small premises, and others who can conduct all of their work from home, the lockdown is likely to carry on for some time yet.
Coronavirus risk assessment
While the new guidelines provide a template for businesses to follow when returning from lockdown, they are not the only measures you will have to take. As the guidelines are deliberately broad, every suggestion they make will not be applicable to every business. Instead, it is for businesses to identify which actions to take, and exactly how they will implement them.
To do this, the government has made it mandatory for all businesses to conduct a coronavirus health & safety risk assessment before returning to work. This will ensure that you cover every eventuality and potential risk, and that you have a record of your actions in case someone does catch the virus at work. Failing to conduct a risk assessment is a breach of health & safety regulations, and could lead to fines or prosecution.
A coronavirus risk assessment will take a number of areas into account, including physical hazards (e.g. distancing), logistical hazards (e.g. use of thoroughfares) and behavioural hazards (e.g. hygiene). SAMS are able to draft coronavirus risk assessment templates for businesses, and provide consultancy and guidance on how to comply with health & safety law. For more information about our services, don't hesitate to get in touch.
Protecting your workplace from coronavirus
A health & safety risk assessment is a live document outlining the risk factors within your workplace. It is designed to identify aspects of your working environment and behaviour which could lead you to breach health & safety regulations, putting your employees at risk of injury or illness. In relation to the coronavirus, this pertains to ways in which the virus could spread, and the means by which this can be prevented.
Risk factors when returning to work after coronavirus may include:
The greatest risk of catching the coronavirus is believed to be from prolonged contact, particularly in indoor spaces. While you can control this risk within your workplace, one place where your employees may face an elevated risk is on public transport. If they need to take a bus, train or other form of public transport to work, they may be susceptible to the virus.
While face masks are now mandatory when using public transport, anecdotal evidence suggests that this is not being widely enforced. As such, you may need to make provisions for any staff who are unable to travel into work by other means. This may include continuing remote working for the foreseeable future, or arranging alternate transport that complies with social distancing rules.
It is likely that your cleaning routines will have to be stepped up in order to prevent cross-contamination from surfaces. High-traffic objects and areas (e.g. printers) should be avoided altogether where possible, and disinfected on a regular basis. Workstations should also be cleaned regularly, while employees should be encouraged to bring their own lunch, and to eat in a designated area.
You should also accommodate improvements to general hygiene in the workplace, and give employees the means to do this. This may include the provision of soap in bathrooms and sanitiser around workstations, the provision of masks, and the setting of ground rules around physical contact and social distancing.
The use of personal protective equipment (PPE) where it was not already necessary is not required under government guidelines. As nobody should be within 2 metres of each other for any prolonged period of time, mandating PPE for all employees runs the risk of depleting stocks which are still needed for frontline workers, without any tangible benefits to staff.
While PPE may not be necessary – and should not be seen as a way to enable working in close quarters – the use of face masks may put some staff at ease, and should be allowed on an individual basis. The use of masks and Perspex shields may also be recommended for any public-facing or 'front of house' work, such as receptionists or cashiers.
A large part of your COVID-19 risk assessment will focus on the feasibility of social distancing within your workplace. Employees will be expected to maintain at least 2 metres distance from one another for the foreseeable future. This may require that workstations are moved, and that rules are established for passing other people in corridors and indoor spaces. 
Floor markers or other guides can help to mark out these distances, while imposing a one-way system will help to prevent congestion. For some businesses however, returning to work may not be possible within these limits, or may only be done with reduced numbers. These businesses may need to look at shift patterns, and whether some employees will have to continue working from home as others return to the workplace. 
Employers have a responsibility towards the mental health of their staff, and global events have made that a greater challenge than ever. Staff who continue to self-isolate or work from home may face issues of loneliness and isolation, while staff who return to work may be worried about catching the coronavirus, and the level of protection they will receive.
While staff are still working from home, video calls are an ideal environment in which to raise these issues, and have private discussions with affected team members. First Aid for Mental Health training will equip you and your staff with the tools to spot problems and provide support to colleagues, as well as pointing them to further resources they can use. Providing staff with a cohesive and comprehensive coronavirus policy will also help to ease fears as they return from lockdown – and provide part of your legal protection in the event that someone does fall ill.
—
This is only an overview of the things you should be looking at in order to return to work safely after the coronavirus. The circumstances of each business will be different, and require a different approach to things like social distancing, signage and markers, shift times and more. For remote consultancy, risk assessments, safety training or any other help with your return to the workplace, get in touch with SAMS today.