Periodic Driver CPC Remote Learning Course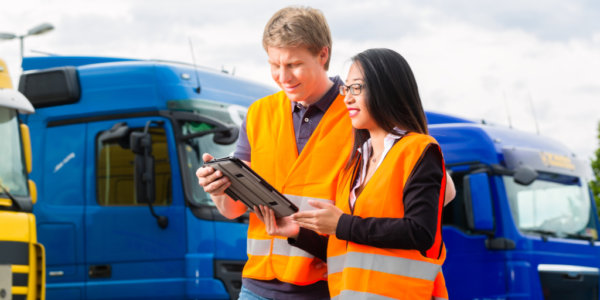 One-day courses contributing towards the mandatory 35 hours for LGV and PCV drivers
Duration: 1 day
Regulated Qualification ✓
—
Driver CPC Remote Learning

We are now able to offer Driver CPC training as a distance learning course via the Zoom video app. The courses are fully certified, and the content is the same as our usual classroom offering.
Our next Driver CPC Zoom course is scheduled for 30th June 2020. Check out our updated remote learning schedule for the latest courses available via remote learning. For any more information, contact us at leesadd@samsltd.co.uk or call us on (01843) 821406.
We are pleased to offer our CPC training for £60 per person
and offer a discount for bulk purchases as follows:
| COURSES BOOKED | Price per PERSON | Inc VAT | Discount | |
| --- | --- | --- | --- | --- |
| 1  –  2 | £60.00 | £72.00 |  – | |
| 3 – 5 | £55.00 | £66.00 | 8% | |
| 6 – 9 | £50.00 | £60.00 | 16% | |
| 10+ | £45.00 | £54.00 | 25% | |
About Periodic Driver CPC Training
All professional drivers that require the Driver CPC must 'Stay Qualified' by completing the Periodic Driver CPC.
Periodic Driver Training is where a driver must complete 35 hours of approved training every 5 years. The 5 year expiry period is indicated on the Driver CPC Qualification Card (DQC).
When an individual completes their 35 hours of Periodic Driver Training within the 5 years, DVSA will then issue a new Driver CPC Qualification Card, adding 5 years onto the previous expiry date.
Once the driver is in their last 5 years, they must then start their next 35 hours of Periodic Driver Training.
COURSES AVAILABLE
At SAMS we offer the following courses:
Drivers Hours LGV/PCV (3½ hours)
Vehicle Check LGV/PCV (3½ hours)
Defensive & Safe Driving (Inc. Fatigue, Drugs & Alcohol) LGV/PCV (3½ hours)
Customer Care LGV/PCV (3½ hours)
Health & Safety (Fire, COSHH, Risk Assessments) LGV/PCV (3½ hours)
Vulnerable Road Users LGV/PCV (3½ hours)
Manual Handling LGV/PCV (3½ hours)
Basic First Aid LGV/PCV (3½ hours)
Emergency First Aid at Work LGV/PCV (7 hours)
Who needs to have Driver CPC
You must have Driver CPC if you drive a lorry, bus or coach as the main part of your job. You must do 35 hours of Periodic Driver Training every 5 years to keep it.
Click here to check if you need driver CPC
Attending a training course
When attending your Driver Certificate of Professional Competence (CPC) training course at SAMS, you must bring one of the following with you:
a photo-card driving licence
a valid passport
a digital tachograph card
a Driver CPC card
Course schedule
SAMS will be running training sessions throughout the year. Take a look at our training schedule for more information about our forthcoming training.
If you have more than 6 candidates SAMS can offer the training to you in-house. We can deliver this training for up to 14 candidates at our training centre in Manston, Kent.
Group prices are available on request.
Book your course today
We're offering multiple courses each month until the CPC deadline. Enquire now by filling out a contact form.
Alternatively, you can email us at info@samsltd.co.uk, and we'll get back to you as soon as we can.