Established in 1999, Safety & Management Solutions has become one of the UK's leading health and safety training & consultancy companies but we wouldn't of been able to do it without our trusted team – have a read about us!
Lee Sadd – Managing Director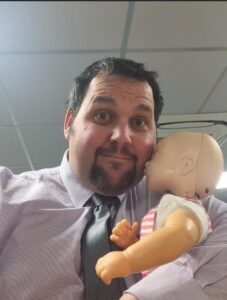 I am the Managing Director of SAMS, and have been working here for over 10 years as both a trainer and advisor. I have a history of working in a number of sectors including schools, woodworking, healthcare, agriculture, and construction, all as a health and safety advisor. 
I am fully qualified in and have trained many accredited training courses, from Health and Safety Awareness Level 1 to the NEBOSH General Certificate. I have also worked in small and large events as a safety officer and as a campsite manager.
Chris – Operations Director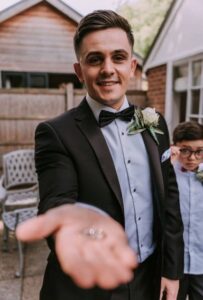 Hi I'm Chris, the Operations Director here at SAMS. I have been with the company since 2016 and started my journey as a rookie safety advisor, then progressed to a H&S practitioner after completing my first NEBOSH Certificate. I followed that up by getting my NEBOSH Construction certificate and completing a variety of different construction related H&S qualifications.
In recent times I have my made my way up to Operations Director, which gives me responsibility over the day-to-day running of the business, including consultancy, training and general admin. Away from work I enjoy keeping fit and active by going to the gym and boxing. I am also kept busy by looking after my young family!
Nicola Waddell – Training Director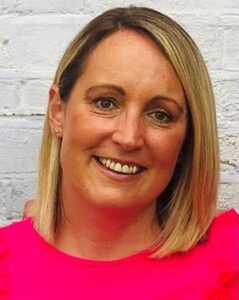 I have been with SAMS since 2013 . I started off part time, but have recently become a full-time employee. I have also moved into a different role, from Training Coordinator to being part of the Sales & Marketing team, which brings new and exciting challenges every day.
I am a mum of two boys, and I love spending my weekends being a football mum. I love socialising with family & friends, and most of all holidaying with my family.
Harriett Pendergast – Marketing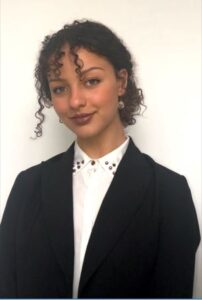 I'm Harriett and I'm part of SAMS sales and marketing team, I aim to highlight how SAMS works on health and safety and how they deliver it by using our social media pages. You'll likely see me at any construction networking events or hopefully you'll get to talk to me using our live chat box!
I'm a marketing and digital media graduate who loves to play volleyball. I'd love one day to be a senior marketer at SAMS.
Fun fact: I'm a grade 4 violinist
Sandra Hawkins – Admin & operation team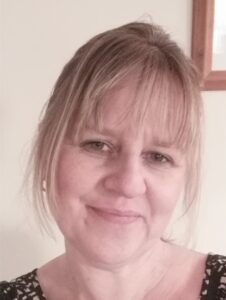 I'm Sandra – I've worked in administration since leaving school, mainly at Pfizer Ltd. I joined SAMS as an administrator in 2016, where I initially started part-time, carrying out general admin duties.
Since then, I have built up a wide range of administrative skills and knowledge across the company, including consultancy, training and events. I love the interaction I have with clients and customers on a day-to-day basis.  My mantra is "if I don't know, I can find out!".
Outside the office I enjoy cooking, photography, a varied taste in music, and spending times with my friends (usually involving lots of food!).
Clint Gomeze – Health and safety advisor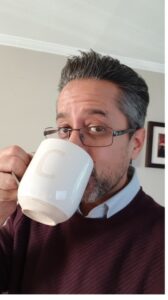 I'm a Health and Safety Adviser, assisting clients with their health and safety needs. This can include creating policies and procedures, developing and reviewing safe systems of work, and carrying out safety audits. 
My role can also require me to provide guidance or review accident investigations, and when requested carrying out an independent investigation. I'm also a Health and Safety trainer, covering various subjects from manual handling and fire safety to providing accredited NEBOSH General and NEBOSH Construction training.
In my spare time I enjoy going to restaurants, comedy gigs and the theatre, and am currently learning to play the guitar. I also enjoy cycling, and would like to take up sea kayaking.
Alex Hawk – Compliance Director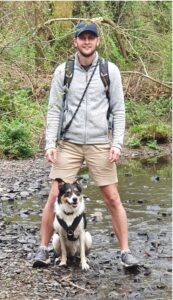 Hi, my name is Alex. I am the compliance Director here at SAMS, having joined the company as a trainee assistant back in July 2014.
As part of the consultancy team, I spend most of my working time visiting sites, providing a wide range of H&S services: from completing fire risk assessments and helping clients achieve SSIP accreditations, to carrying out construction site inspections. I have recently started to deliver H&S training.
Away from work, you will typically find me out on long walks or woodland capers with our young border collie, or hacking my way around a good golf course. I am also a Cub Scout leader with a local pack, and always look forward to going on camping trips.
Emma Dickerson – Health and safety advisor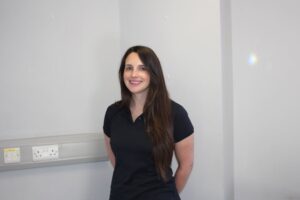 My job at SAMS is a Health and Safety Trainer and Advisor. I am a keen runner, and helped form Coastal Striders Running Club four years ago, where I'm the current club secretary, a qualified run leader and a mental health champion.