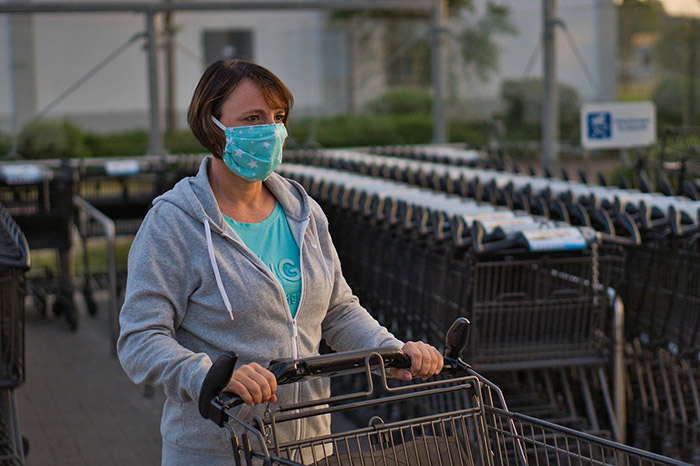 It's been a few weeks since the last shift in coronavirus policy, and the latest changes may be the biggest yet. A raft of businesses are now allowed to reopen as of 4th July, and social distancing rules have been relaxed from two metres to one metre under most circumstances. 
Naturally, this has many businesses asking what they need to do under law, and whether they can relax the provisions they have already made. Here is a quick rundown of what's changed for businesses under the new coronavirus lockdown rules, and what the businesses who are able to reopen should be looking to do now the rules have changed.
What are the headline changes?
The two big changes are the reopening of a spate of new businesses, and the reduction in the minimum of 2 metres social distancing. These two things go hand in hand: the previous 2 metre rule for social distancing meant that it was logistically impossible to reopen many businesses with small indoor premises, where people would often be passing one another or sitting in close proximity. 
The reduction of social distancing to 1 metre where necessary will allow these businesses to reopen, provided they have strict infection and hygiene controls in place. There are also changes for individuals and families, who can meet with another household (other than their 'support bubble') indoors or outdoors, and meet with up to six people outdoors from multiple households.
Which businesses are allowed to reopen?
The official list of businesses that are allowed to reopen includes:
Hairdressers / barbers

Pubs

Cafes

Restaurants

Cinemas

Museums

Libraries

Theme parks

Hotels

Campsites
Which businesses are still not allowed to reopen?
Businesses which pose an elevated risk and remain on lockdown include:
Beauty salons

Indoor gyms

Theatres

Live music venues

Nightclubs

Swimming pools

Bowling alleys

Ice / roller skating

Soft play areas

Casinos

Cricket clubs
What will businesses reopening after coronavirus need to change?
The precise changes required by business will depend on their industry, as well as the dimensions and nature of their premises. Businesses where the 2 metre or even 1 metre rule will be necessarily breached (e.g. hairdressers or pubs) will have to undertake even stricter controls to limit contact between employees and customers.
Pubs for instance should erect protective screens around bars, use table service only where possible, and equip staff with protective shields or masks. Barbers meanwhile will likely have to use appointment-only systems, inviting people into the premises one at a time, and using masks where possible. All premises meanwhile will have to disinfect surfaces regularly to prevent transmission from customers.
All businesses should check both the latest government update and the updated COVID-19 Secure guidelines for more specific information. All changes and returns to work should be subject to a coronavirus risk assessment, which will outline the provisions you need to make to comply with health & safety law. SAMS can help with this – get in touch with us for more details.
It's important to note that the relaxation of the 2 metre social distancing rules is not an excuse to take the coronavirus less seriously. Hundreds of people continue to die each day, and the change in rules is as much about the impact on the economy and people's mental wellbeing as it is about physical safety. Until a vaccine is produced, the threat of the virus will persist, and should be taken as seriously as it was at the height of the pandemic.
Is the 2 metre social distancing rule now redundant?
Official advice states that maintaining 2 metres distance between people is no longer necessary, as while the virus continues to be a threat, the rate of infection is no longer increasing. This relaxation of the rules will allow for many businesses with smaller premises to reopen, and begin reintroducing staff to the workplace as well as customers.
However, these are only guidelines designed to facilitate the reopening of businesses. If your business is already successfully operating within the 2 metre social distancing guidelines, you are under no obligation to change. 2 metres remains a sensible precautionary distance for limiting the spread of coronavirus, and you may decide that it is worth continuing to be safe.
How SAMS can help
SAMS can offer a range of guidance and consultation on COVID-19 and your return to the workplace, including risk assessments and a complete review of your safety systems. For more information, please email us at info@samsltd.co.uk or phone 01843 821406 today.