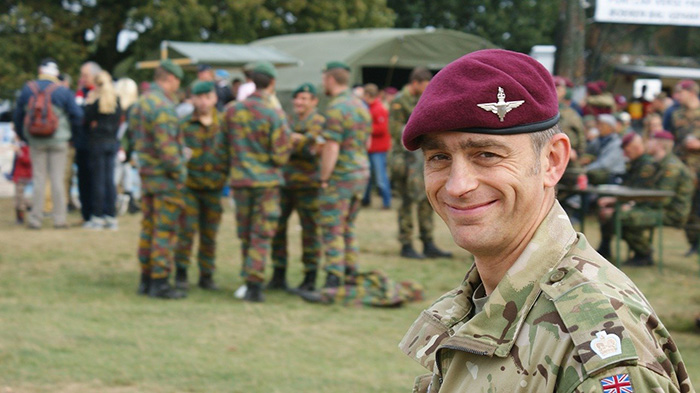 No, we haven't uploaded the same post twice – SAMS has gained another honour! We're delighted to announce that SAMS is now an Approved Learning Provider under the Ministry of Defence's Enhanced Learning Credit (ELC) scheme, administered by ELCAS.
Enhanced Learning Credits are a way for Service Leavers and Service Personnel to gain skills and qualifications, helping to prepare them for a career after the Armed Forces. Depending on the number of credits they receive, they can qualify for free Level 3 or Higher Education tuition.
SAMS has now been approved to provide NEBOSH National General Certificate training to participants in the ELC scheme. Qualifying Service Personnel can visit the ELCAS website to obtain a form outlining the course they wish to take. ELCAS will then send back a Claim Authorisation Note (CAN), which can be given to SAMS as proof of eligibility.
The NEBOSH National General Certificate is an ideal choice for members of the Armed Forces. NEBOSH courses are a perfect entry point into the health & safety profession, and can be the basis for a career as a manager, supervisor, consultant, or even a health & safety trainer. It also teaches general safety and responsibilities at work, and is a great addition to any CV.
As one of the UK's most comprehensive and respected health & safety qualifications, applicants for the NEBOSH General Certificate course will learn the fundamentals of health & safety in a range of disciplines. The course includes hazard recognition, how to implement reforms, communicating best practices, and a grounding in UK health & safety law.
We're looking forward to welcoming our first Service Personnel and Service Leavers to SAMS, and introducing them to the wide world of health & safety! Our next NEBOSH National General Certificate course starts on 13th March 2020, and we hope to see you there. 
For more information on our NEBOSH National General Certificate course, you can visit our course page. Alternatively, get in touch with us today to find out how we can help you.