Home
We work with you
Safety & Management Solutions Ltd is an established Kent based health and safety consultancy and training provider with wide experience in several industries. Our current client base includes domestic and commercial construction, agriculture, manufacturing, events, education, transport and the service industry.
At SAMS we believe that good safety is something that enhances your business and to achieve this our consultants will work closely with you to gain a good understanding of how your  business operates so we can develop an appropriate safety system which best matches your working process and will grow as your business develops.
Our Courses
We offer a wide variety of training courses registered by:
NEBOSH, IOSH, CITB, UKATA, CPC & QUALSAFE
In delivering these courses, our aim is to compliment your environment and working practices, saving you time and money. To achieve this our trainers work with you to identify what your line of work requires and then we tailor the training packages to suit.
All courses can be delivered at our fully equipped training room or at a venue of your choice. Free parking is available at our training centre. Lunch and refreshments are provided on full day courses.
We also offer a range of UKATA & CIEH approved E-learning courses covering Asbestos Awareness, Health & Safety and a range of other courses. Through our experience in delivering E-Learning courses, opportunities are presented to both employees and employers in terms of cost and time savings which is significant.
All certification from the courses we deliver will be recognised across the UK by a range of enforcement bodies and will be accepted as proof of competence.
Read More
Asbestos Awareness Training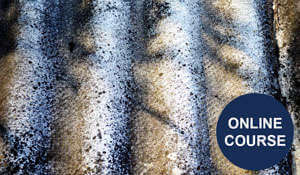 Read more
Our popular UKATA certified online asbestos awareness course — from £13.00 pp for multiple licences, or only £19.50 pp for an individual licence.
UKATA Asbestos Awareness Course
Discounts
11+ items, 10% off
51+ items, 23.1% off
100+ items, 33.35% off
Add to basket
View All Courses