Home
Asbestos Awareness Training
UKATA approved training provider- Category A
FROM ONLY £13.20 + VAT for multiple licenses.
JUST £22 + VAT for an individual license.
Book course

NEBOSH
NEBOSH
Level 3 Certificate In Occupational Health And Safety
Only £995 + VAT per person
Book course
CITB Site Safety Courses
From £120 + VAT Per Person
Discounts Available on Group Bookings
Read More

Our Courses
We offer a wide variety of training courses approved by NEBOSH, IOSH, CITB, UKATA, CIEH & QUALSAFE AWARDS. In delivering these courses, our aim is to compliment your environment and working practices, saving you time and money. To achieve this our trainers work with you to identify what your line of work requires and then we tailor the training packages to suit you.
All courses can be delivered at our fully equipped training room or at a venue of your choice. Free parking is available at our training centre. Lunch and refreshments is provided on full day courses.
We also offer a range of UKATA & CIEH approved E-learning courses covering Asbestos Awareness, Health & Safety and a range of other courses. Through our experience in delivering E-Learning courses, opportunities are presented to both employees and employers in terms of cost and time savings which is significant.
All certification from the courses we deliver will be recognised across the UK by a range of enforcement bodies and will be accepted as proof of competence.
Asbestos Awareness Training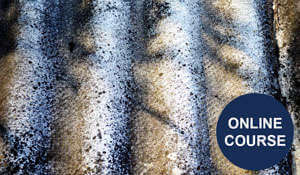 Read more
UKATA Asbestos Awareness Course
Discounts
11+ items, 10% off
21+ items, 20% off
51+ items, 30% off
100+ items, 40% off
We work with you…
Safety & Management Solutions Ltd is an established Kent based health and safety consultancy and training provider with wide experience in several industries. Our current client base includes domestic and commercial construction, agriculture, manufacturing, events, education, transport and the service industry.
At SAMS we believe that good safety is something that enhances your business and to achieve this our consultants will work closely with you to gain a good understanding of how your  business operates so we can develop an appropriate safety system which best matches your working process and will grow as your business develops.
Contact Us
The Team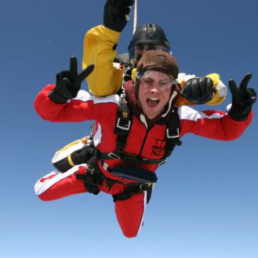 Alex Hawk
Safety Advisor
I am one of the Safety Advisors at Safety and Management Solutions Ltd, having joined the company in July 2014. I currently provide health, safety and environmental consultancy to a range of clients, including those involved in construction projects, events, and general businesses and assist in developing and implementing their safety systems. I enjoy an active lifestyle that has enabled me to travel widely, the higher the adrenaline rush, the better!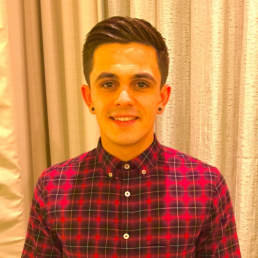 Chris Brenchley
Trainee Safety Advisor
I have been with Safety & Management Solutions since January 2016. I currently work on safety systems for events, construction projects and a variety of clients. I have also achieved CHAS accreditation for numerous clients that have required it for tenure packages. I have also achieved a 2:1 for my BA Hons Degree in Public Services Management back in 2015. I enjoy keeping fit and socialising and am an avid football fan.
Denize Smedley
Accounts Administrator
My career started at 21 after I left full time education, my first job was within the civil service, which gave me a good foundation. After progressing within the civil service, where I was given the opportunity to develop my strengths and skills, I moved onto working in the fast pasted environment of London, where I discovered I had an aptitude for accounting. I have worked within many different industries and for companies of varying sizes, and have enjoyed them all. I have had an interesting career and working at SAMS Ltd has added to that. So far I have had a happy and successful working life.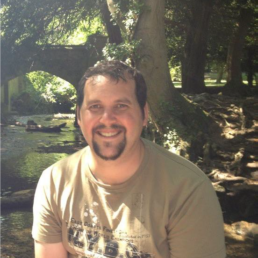 Lee Sadd
Principle Trainer & Consultant
I have been working in health and safety since 2007 and have come a long way since then. As a Chartered Safety Practitioner I have a wealth of experience and knowledge. I have keen interest in history, reading, television and film as well as sport such as Badminton and football. I have a history of performing music and singing as well as appearing in a musical performance in 2015. I have a tendency for being over happy for a Monday morning, which not everyone appreciates. I am married with one daughter and another on the way.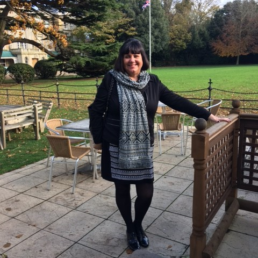 Maria Sadd
Director
Over the years, I have had a mixture of jobs working for KCC, NHS and SAMS Ltd for the last 8yrs. Although the business is 24/7 and well-established there is always something new to learn. In my spare time, I go to the gym and spend time with my grandchildren.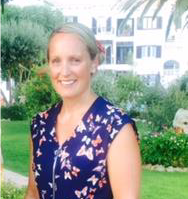 Nicola Waddell
Training Coordinator
My working life started at the age of 21 after studying Media at college, I had 12 years experience working as part of a busy sales and admin team at a large signage company where I gained a lot of experience before I left to start my family. I started working for SAMS Ltd in 2014 after I had settled both my young boys at school. I enjoy my job and every day is different. In my spare time, I enjoy holidaying with my family and being a mum.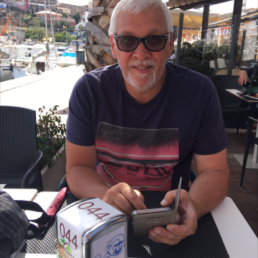 Paul Sadd
Director
Prior to becoming a health and safety consultant I served as a police officer in the Kent area for 30 years. I started Safety & Management Solutions Limited some 18 years ago, and since that time the company has developed and grown to now employ 9 staff, all working in support of a wide range of clients and locations. Living in the Minster area I am married to Maria and have 3 children and 5 grandchildren. I have an active interest in history and enjoy visiting historic places. I also enjoy watching sport and regularly attend sporting events.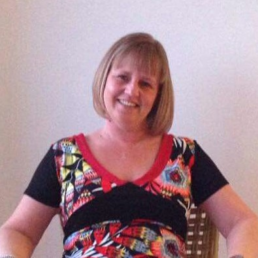 Sandra Hawkins
Administrator
I am the newest recruit at SAMS Ltd and am gradually getting to know everyone. Coming from a long and varied administrative background, I have gained many different office skills and interacted with people at all levels. I am enthusiastic to learn about the company and understand the role they play in local Industry and how they work on a day-to-day basis. My motto is "If I don't know, I can find out!", but always happy to help! Outside work I enjoy cooking, photography, music and eating out with friends.