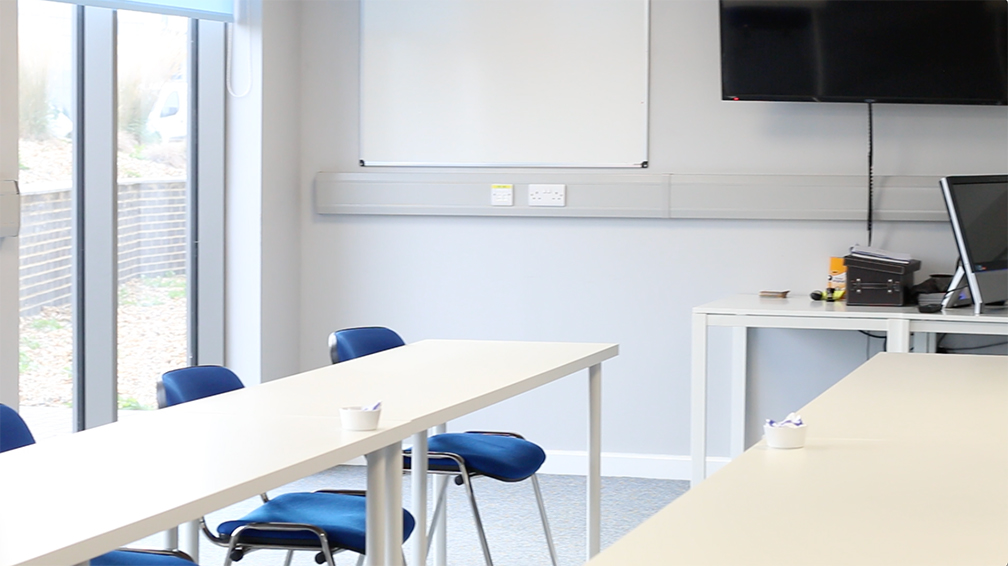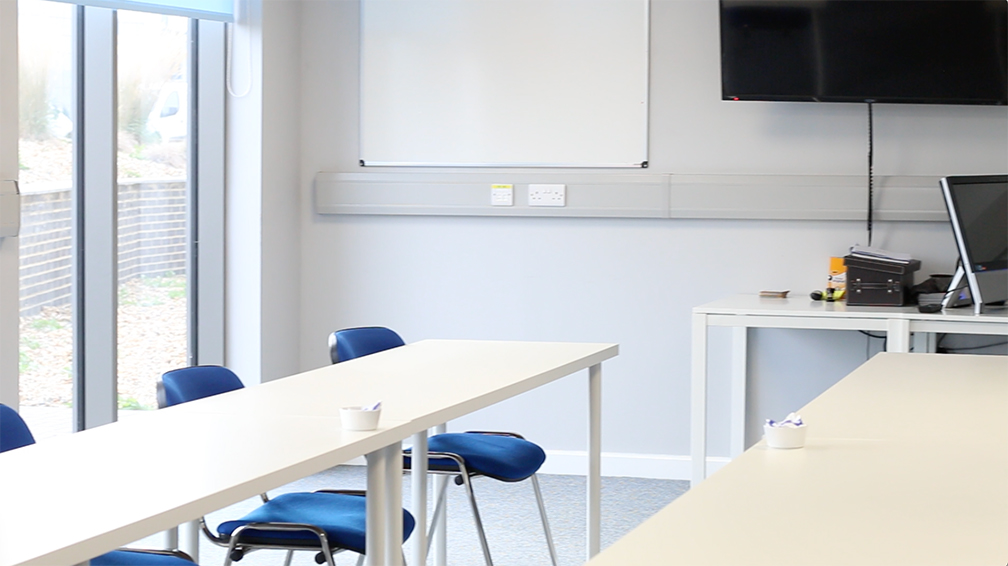 Room Hire
Affordable, Quality Training & Meeting Facilities
We have two modern air-conditioned training and meeting rooms available, which are fully equipped for all your needs and cater for up to 12 and 18 persons respectively.

Features
Modern Facilities
Fully Accessible
Fully Air-Conditioned
Room configuration as required
Refreshments Supplied
Buffet Lunch On Request
On-Road Parking
Based in East Kent
Good Public Transport Links
Range of Hotels Nearby
Weekend Hire Available
Flexible Timings – Weekdays and Weekends
Although our standard hours are 8.00 am until 6.00 pm, we understand that we need to fit in with your timings. So if you need us to, we are happy to open up the training centre from 6.00 am and stay open late.
Fully Accessible
Both rooms at Safety and Management Solutions Ltd (SAMS Ltd) are fully accessible by persons with a disability.
Room Layouts

Our rooms can cater for any training requirement that you have. Many trainers choose to arrange the room in a number of different layouts depending on the type of training course and what the training is trying to achieve.
The standard layouts we offer are;
Boardroom
U-Shaped
Cabaret
Theatre
Classroom
If none of the layouts shown above suits your needs, please feel free to contact us and discuss your requirements. We are sure we will be able to come up with something that suits your needs.
Pricing
£75.00 + VAT Full Day – 8 hours
£55.00 + VAT Half Day – 4 hours
£7.50 per person – Light Sandwich Buffet
NB: All hire prices include: room hire, electricity, tea, coffee, biscuits and cold drinks.
Food Allergies
If a buffet is required, any food allergies should be noted on the booking form.
For a booking form please email info@samsltd.co.uk or call 01843 821406, option 2.