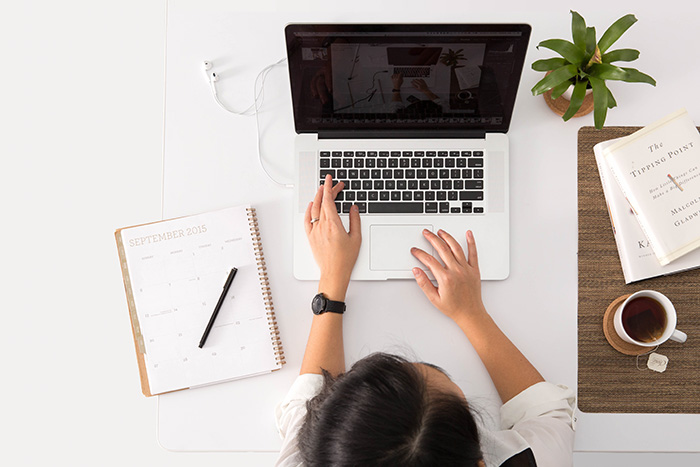 The coronavirus pandemic has been extremely challenging for almost every business, and the situation is not likely to change for some weeks or months yet. As a result, businesses are having to look for efficiencies wherever they can find them. This usually means cutting back on unnecessary expenses, as well as finding ways to boost productivity.
For businesses that can afford to plan for the future, however – or individuals looking to increase their employability – isolation can also be an opportunity to shift your focus, and improve your employees' skills. By investing in e-Learning courses, you can make productive use of the time spent at home, and set yourself up for a brighter future.
What is e-Learning?
Training is traditionally carried out in a classroom environment, either on your site or at a dedicated training centre. While this confers many advantages – such as being able to ask questions, and learn in a fun environment with your peers – it also has disadvantages. Classroom training is inflexible, with hours and accessibility issues that can prove difficult for some people.
e-Learning by contrast is an entirely online form of training. While it can take the form of video, audio or text (and sometimes all three!), what e-Learning always has in common is its accessibility. Most e-Learning courses can be accessed on a range of browsers, desktops and laptops, while an increasing number can also be taken on mobile phones or tablets.
e-Learning courses are content equivalent to classroom courses, meaning you'll gain the same information and receive the same certificate at the end. The main difference is in your learning style – if you struggle to self-motivate and find that you need guidance when learning, then e-Learning may not be for you. With nothing else to do during quarantine, however, that may be less of an issue!
The benefits of e-Learning during coronavirus
You may be faced with a number of scenarios due to the coronavirus lockdown, be it in the UK or around the world. One is that you cannot afford to pay employees, with their wages being subsidised by the government. Another is that you continue to work from home, but may not have the same volume of work coming in, due to other businesses cutting budgets.
By using e-Learning during coronavirus isolation, you can make economical use of any spare time to put your business on a stronger footing in the long run. An e-Learning course will allow people to occupy their time by learning new skills, or brushing up on old ones. This will not only give people something to focus on and improve their mood and mindset, but also provide new skills that can be utilised by your business.
The benefits are similar for individuals looking to undertake e-Learning courses. With our Video e-Learning options ranging from just £10 (and even less with discount code 'TRA10'), you can keep yourself busy learning valuable skills for your job and your CV. If you are unfortunate enough to lose or have lost work as a result of the virus, this is a great way to put yourself back on the radar of employers.
With many companies shifting their operations online, e-Learning has also become extremely price competitive. While many courses were already cheaper than their classroom equivalents due to the lack of overheads, this is especially true now. We're offering a 10% discount on all e-Learning and Video e-Learning using code 'TRA10', and are happy to discuss your needs if buying in bulk.
Ideal e-Learning courses for coronavirus isolation
While all of our e-Learning courses are great options depending on what you want to learn, some are perennial favourites, while others may be more suitable due to their timescales and whether or not they require a further exam. Here are some of the e-Learning courses we recommend for coronavirus isolation:
UKATA Asbestos Awareness Online Course
Our most popular e-Learning course is also a great one to brush up on during your downtime. A large proportion of buildings constructed before 2000 still contain some form of asbestos, including a majority of schools and hospitals, while the substance can also still be found in many homes. The UKATA Asbestos Awareness Online Course empowers you to identify sources of dangerous asbestos, and take actions proportionate to the threat they pose.
While this course is most frequently taken by individuals working in or around confirmed sources of asbestos, such as plumbers and construction workers, it is also useful for anyone who suspects they may have asbestos in their home or business premises. If your building dates back to before the millennium, this is highly likely – and while a lot of asbestos is safe when undamaged, it does degrade over time.
Display Screen Equipment (DSE) Video e-Learning
If you're stuck at home working on your computer all day, what better training is there than DSE? While it's unlikely that your home desktop or laptop setup complies with DSE legislation, many offices don't either. This quick and simple DSE video e-Learning course will help you to identify issues, and head off potential medical problems before they lead to even more time off work.
Our Display Screen Equipment (DSE) Video e-Learning course will make sure you are positioning the elements of your desk correctly, protecting you against health issues such as neck strain and RSI. It is perfect for individuals and the self-employed as well as for businesses, and is perhaps the most useful, easiest and most adaptable video course we offer.
IOSH Working Safely Online Course
Our IOSH Working Safely Online Course is a respected and flexible qualification from one of the world's leading health & safety training bodies. It teaches general health & safety principles applicable to all workplaces, meaning that anyone can take it and benefit from it, regardless of their position or industry. 
Despite being broad in its syllabus, it is also useful and goes beyond common sense, giving you a framework to improve the behaviour of yourself and others. In short, it's a great entry level course for all employees – although managers may want to look to the sister course IOSH Managing Safely instead.