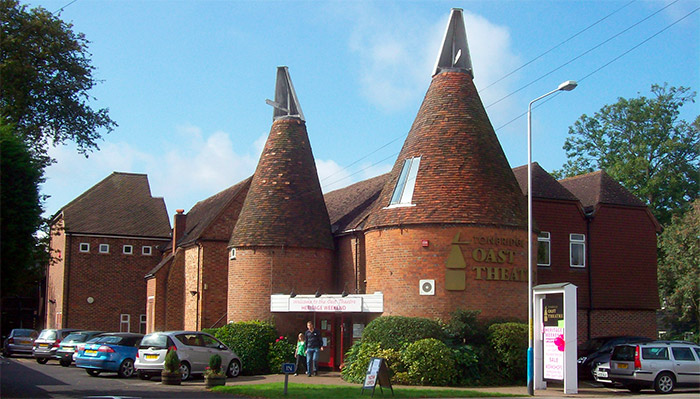 Health and Safety Courses in Tonbridge
If you're looking for health and safety courses in Tonbridge, SAMS has you covered. We've worked with a number businesses throughout Tonbridge, providing a range of local courses and health and safety consultancy.
Our services in Tonbridge include:

Our portfolio of accredited health and safety courses covers a wide range of disciplines, while our e-Learning courses offer a flexible way to fit health and safety training into your day. Our range of consultancy packages meanwhile provides the flexible cover demanded by Tonbridge's local trades and retailers.
Regional depots, such as for the post service and a major security company, sit alongside the burgeoning high street, theatre, and events centre. Construction and building services are particularly popular thanks to this mix of old and new, and to the ongoing regeneration in the town. This wonderful mix of interests requires some very different approaches to safety.
Our UKATA Asbestos Awareness course and IATP Asbestos Awareness training are particularly popular in Tonbridge. The ancient origins of the town and need for renovations make asbestos a pressing concern. Our NEBOSH courses meanwhile are hugely popular with those seeking real career progression, and looking to move from building or plumbing to more advisory roles.
Why choose SAMS' health and safety courses?
Having experienced everything from construction businesses to city-wide events, we're able to cater to all of the varied demands of businesses in Tonbridge on a one-to-one basis.
We pride ourselves on our honest and personal approach. We deal with your business directly, helping you to identify the services you need and allowing your business to reap the benefits.
Our health and safety courses in Tonbridge aren't just mandatory box-ticking exercises.Classroom safety courses like our NEBOSH and QA Emergency First Aid qualifications can save lives, while our new mental health awareness courses are an increasingly popular way to improve staff wellbeing.
Many of our clients have gone on to transform their careers, reaching the upper echelons of safety management. To read some of our incredible SAMS' stories, visit our Testimonials page.
Travelling to SAMS from Tonbridge
Our classroom courses are held at our premises in Manston, around 75 mins from Tonbridge by car. Our e-learning courses meanwhile can be accessed and completed wherever you are, on a phone, tablet or computer. For more information on how to find us, visit our Contact page.