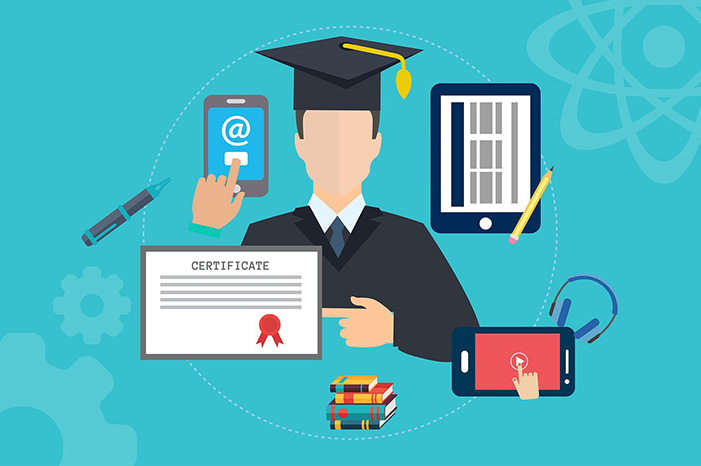 The coronavirus pandemic has led to sweeping changes that we couldn't have imagined just a few months ago. Legions of people have been working from home, and many more haven't been working at all, with the government's furlough scheme in full effect. The result has been a transition to living and working almost entirely online, with little time out of the house.
While no-one will be upset when the lockdown finally ends, it's inevitable that this experience will have an effect on workplaces and workers. One that's particularly relevant to us is the effect on training, and the shift to remote learning. With classroom health & safety courses likely to be cancelled for some time, could Zoom courses end up replacing them altogether?
Zoom training explained
Our remote learning courses haven't been available for long, but they've already proved a great success. The various governing bodies have been quick to offer resources to enable distance learning, and both businesses and individuals have responded positively to the format. The odd technical hitch aside, this new method of learning from home has gone down extremely well.
Our remote learning courses apply our expertise in classroom training to an online environment. Each course takes the form of several Zoom meeting sessions, which learners can join using a computer and webcam. They can then learn along with our tutors, using the physical and digital course materials we provide. There is also time allotted to ask questions, ensuring that they don't miss out on one of the major perks of classroom training.
Remote learning is in some ways a 'best of both worlds' solution: it combines the flexibility and cost-effectiveness of e-Learning with the one-to-one tuition and engagement of a classroom setting. It's not a perfect replacement for either, but at worst, it adds a powerful new weapon to our arsenal. For individuals who cannot reach our training centre in Manston or were not suited to the classroom format, remote learning is a way to connect and learn with other students.
Classroom vs e-Learning
Classroom courses are where we focus most of our energy, and they offer a unique training experience, allowing you to ask questions and learn as part of a group. While e-Learning helps us to reach people without the time or capability to attend a classroom course (and does offer the same certificate), it couldn't offer the same experience as a classroom. The advent of remote learning marks the first time that we can combine some of the advantages of the classroom environment with those of e-Learning.
Remote learning isn't a new thing, but it had faced some resistance outside of universities and other areas where it was deemed necessary. Until now, there were two main barriers: one, that the course providers lacked the impetus to make their courses available remotely; and two, that trainers lacked experience with and confidence in the format. While some issues are yet to be fully settled, the success we've had so far suggests that they can be fixed.
Does this spell the end for other forms of training, then – not just in terms of quality, but also feasibility? After all, it may be a long time before we can all sit side by side in a classroom together. With numbers halved and not all facilities up to the challenge of socially-distanced learning, remote learning may have to persist for months or years. With the advantages it already has over the other training formats, businesses and trainers could get a taste of it.
The future of training
First of all, it's important to state that this is something of a truce for remote learning. While circumstances have led many governing bodies to develop remote learning options, it still isn't their favourite format. Aside from not being a perfect replacement for classroom training, the main problem with remote learning is the potential for cheating. While there are ways around this, you can't guarantee that someone isn't cheating without being in the room with them.
If the governing bodies did develop a solution they were completely happy with – say an open book exam – it is possible that there would be other objections.While you can guarantee that everyone on a classroom or e-Learning course is having roughly the same experience, the same can't always be said for remote learning. Connection issues can mean poor quality video feeds and dropouts, which could impair the learning experience.
Something else to consider is whether remote learning will remain as popular after the coronavirus lockdown has ended. At present, it's possible to schedule courses on consecutive days and during working hours, due to people being furloughed or laid off. Under normal circumstances, there may be more demand for remote learning courses outside of working hours, which would be difficult or impossible for many trainers.
—
With all of this said, the demand for remote learning clearly shows that it can work, and the advantages are unquestionable. If demand can be established for courses within normal working hours – such as for employees taking remote learning courses from their home or workplace – there should be no reason why remote learning cannot continue. It only relies on training providers making the resources available, and course providers committing to supporting this training format in the long term.
Remote learning isn't likely to completely take over from classroom training yet, both due to the advantages of the classroom format and the trust people have in it. But it seems almost certain that remote learning will continue to be offered as another form of training, and will likely be improved and expanded over time. Now that there is proof that working and learning from home are both viable options for businesses, it seems that the cat may be out of the bag. From our point of view, the more people who get to learn with us, the better!