NEBOSH National Certificate in Construction Health & Safety delivered via Zoom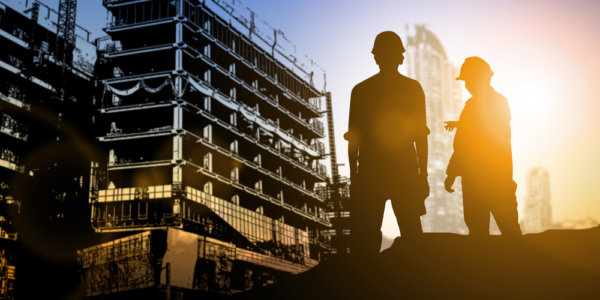 £1,100.00 + VAT Per Person
Helping individuals with H&S responsibilities to protect their workers and workplace
Duration:
Day release: 16 training sessions (12 weeks + exam day)
Block course: 16 sessions
(2.5 consecutive weeks + exam day)
Suggested progression: Requalification every 5 years
NEBOSH Construction Course 
Take a look at our training schedule for all future NEBOSH Construction Course dates.
We also offer NEBOSH General and NEBOSH Fire classroom courses. All three will start concurrently in January, March, June and September unless otherwise noted.
Why get a NEBOSH Construction Certificate?
The NEBOSH National Construction Certificate is a qualification designed to help those with health and safety responsibilities to carry out their duties at work more effectively, and to protect the organisations for which they work.

Around 180,000 people worldwide hold a NEBOSH qualification. It covers a broad range of key health and safety issues and preventative measures, to give managers, supervisors and staff a greater understanding of the subject.
Completing your NEBOSH Construction Course will grant you a certificate which also allows you to apply for an academically qualified person's CSCS card (white).
Our NEBOSH training courses will provide course members with a sound knowledge of health and safety legislation, in order to enable them to confidently monitor safety performance and procedures within their workplace.
Delegates will also learn how to effectively investigate work-based accidents, and assist in the composition and implementation of safe systems of work and accident prevention programmes.
The NEBOSH qualification will also enable trainees to identify potential hazards that are often associated with day-to-day workplace activities, giving them the knowledge to assist with ensuring that their place of work is managed safely.
Who is the NEBOSH Construction training course for?

The NEBOSH National Construction Certificate is aimed at Supervisors, Managers and those with a role under the Construction Design and Management Regulations 2015 within the construction industry who are required to ensure that activities under their control are undertaken safely.
It is likely to prove useful for those concerned with the management of buildings who may need to ensure that contractors are working safely.
What does the NEBOSH Construction course consist of?
No previous health and safety knowledge is required, although it is advisable that candidates do have an understanding of the basic practical aspects of the construction industry.  It should also be noted that the practical assessment requires students to undertake an inspection of a construction workplace, and to prepare an appropriate report.
The qualification is divided into three units, each of which is assessed separately:
NGC1 – Open book exam 
Managing and controlling hazards in construction activities (NCC1)
Construction health and safety practical application (NCC2)
Units NCC1 is assessed by a two-hour written examination. Unit NCC2 is assessed by a two-hour practical examination carried out at your own workplace to test how you apply what you have learned in a real working environment.
Why you should train with a NEBOSH Gold Learning Partner
If you read our blog post earlier this year, you may be aware that SAMS is an official NEBOSH Gold Learning Partner. What you might not know is exactly what that means, or how it affects people taking our NEBOSH courses, particularly now that we provide NEBOSH courses via remote learning.
Since all NEBOSH courses are fully certified, what is the difference between a course with us and a course with a Bronze or Silver Learning Provider? And how has the change to open book exams for remote learning affected NEBOSH training standards? Read on to find out!
What is the NEBOSH Partner Programme?
The NEBOSH Learning Partner Programme is designed to signify the quality of training you will receive from a training provider. NEBOSH grades its partners on three levels: bronze, silver and gold. Bronze describes any training provider that offers certified NEBOSH courses, and ensures that your training meets the following principles:
Ensure all learners understand what is expected of them and what they can expect from their Learning Provider.
Deliver a guaranteed number of learning hours to every candidate.
Create a learning environment that is engaging and encourages interaction that is appropriate for the course and type of delivery.
Provide accurate course materials and continually update and improve them.
Ensure tutors are qualified, knowledgeable, competent and engaging.
Give learners feedback on their progress and provide appropriate support.
Review course delivery and learner feedback and action as necessary.
A Silver Learning Partner must demonstrate that they have exceeded these principles, offering a higher standard of training than is strictly necessary under the guidelines. NEBOSH Silver Learning Partners are considered to offer a very good level of training, and provide an engaging learning experience with plenty of materials, useful feedback and strong oversight.
A Gold Learning Partner doesn't just exceed these principles – they greatly exceed them. Gold Learning Partners (like us!) go beyond what's necessary to deliver the best possible training experience. For NEBOSH, this means training that takes each individual's needs into account, engaging with learners and providing constant feedback and support.
Why you should do your NEBOSH with SAMS
SAMS has achieved Gold Partner status, the highest level of certification that NEBOSH offers. This means that we not only fulfil what is required from NEBOSH, but greatly exceed it in every area. This doesn't just mean great quality training from engaging and knowledgeable trainers, but also everything that surrounds the course.
As a Gold Learning Partner, SAMS aims to provide a set of skills that will serve you for life. As well as information that's valuable to your CV, we empower our learners to share that information with others, and instill a positive safety culture in their workplace. We'll ensure that you get all the materials you need to maximise your learning, and that you can ask questions and receive top quality support – all particularly crucial when learning remotely.
NEBOSH Zoom training
While you will receive the same content from any NEBOSH course, the way you're taught that information can have a major impact on how you absorb it. This is especially true now that NEBOSH has permanently switched to an open book exam component. This was a change that had been planned anyway, but was accelerated to allow people to take their exams online during the pandemic.
While you may think that an open book exam would be easier – and therefore be less reliant on training – the opposite is arguably true. Now that you have all of the key information in front of you, the emphasis is on how well you understand that information, and whether you can put it into practice. This makes great training even more important, as it helps you to absorb information rather than just memorising it.
In response to the pandemic and the changes to the course, SAMS has completely overhauled our NEBOSH National Construction Certificate. The syllabus now reflects these changes in a way that's unique to SAMS, and which is designed to get the most out of Zoom training. Our NEBOSH online course is designed to maximise participation, delivering exercises and talks that will help to engage learners in a home working environment.
Book your NEBOSH course today
SAMS offers the NEBOSH National Construction Certificate course as remote learning via Zoom, allowing you to gain your qualification entirely from home. Our 12-day course will give you a direct link to our fantastic trainers, with the opportunity to ask questions and receive feedback directly. You'll also receive physical course materials to help you learn and study alongside the training.
To find out more information about the NEBOSH National Construction Certificate course and the new open book examination, and to book your place for 18th September course, contact us today 01843 269775.
Duration
Day release: 16 training sessions over 12 weeks + exam day.
Block course: 16 sessions over 2 1/2  consecutive weeks + exam day.
Suggested progression: requalification every 5 years.
e-Learning

We also offer the NEBOSH National Construction Certificate as an e-Learning course, allowing you to learn from the comfort of your own home. You can complete the course online in any desktop or laptop browser, learning at your own pace.
Please note that unlike some of our other e-Learning courses, you will still need to complete written and practical exams to achieve your NEBOSH qualification. Visit our NEBOSH National Construction Certificate e-Learning page to find out more, or get in touch with us today.
Construction conversion course
Day release: 5 Training session over 5 weeks + exam day.
If you have been awarded the NEBOSH National General or Fire Certificate in the last 5 years you will be exempt from Unit NGC1 and can simply 'top up' by completing Unit NCC1 and the practical assessment (Unit NCC2).  The cost for the Conversion course with SAMS is £660 plus VAT per person.