NEBOSH National Certificate in Construction Health & Safety Classroom Course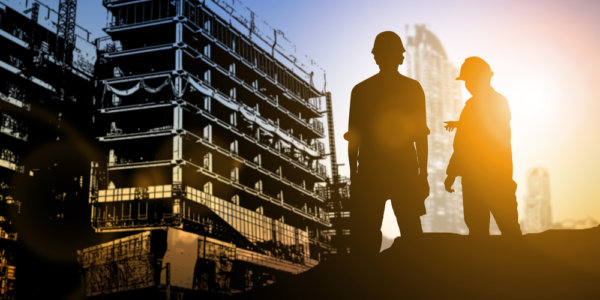 £1,450.00 + VAT Per Person
Helping individuals with H&S responsibilities to protect their workers and workplace
Duration:
Day release: 16 training sessions (12 weeks + exam day)
Block course: 16 sessions
(2.5 consecutive weeks + exam day)
Suggested progression: Requalification every 5 years
NEBOSH Construction Course in Kent schedule
Take a look at our training schedule for all future NEBOSH Construction Course dates in Kent. 
We also offer NEBOSH General and NEBOSH Fire classroom courses. All three will start concurrently in January, March, June and September unless otherwise noted.
Early Bird Discount
If you book a NEBOSH Construction Course in Kent with SAMS Ltd more than 12 weeks before the start date of the course, you will receive a £50 early bird discount. This will make the total price £1,400 plus VAT per candidate.
Why get a NEBOSH Construction Certificate?
The NEBOSH National Construction Certificate is a qualification designed to help those with health and safety responsibilities to carry out their duties at work more effectively, and to protect the organisations for which they work.

Around 180,000 people worldwide hold a NEBOSH qualification. It covers a broad range of key health and safety issues and preventative measures, to give managers, supervisors and staff a greater understanding of the subject.
Completing your NEBOSH Construction Course in Kent will grant you a certificate which also allows you to apply for an academically qualified person's CSCS card (white).
Our NEBOSH training courses will provide course members with a sound knowledge of health and safety legislation, in order to enable them to confidently monitor safety performance and procedures within their workplace in Kent and beyond.
Delegates will also learn how to effectively investigate work-based accidents, and assist in the composition and implementation of safe systems of work and accident prevention programmes.
The NEBOSH qualification will also enable trainees to identify potential hazards that are often associated with day-to-day workplace activities, giving them the knowledge to assist with ensuring that their place of work is managed safely.
Who is the NEBOSH Construction training course for?

The NEBOSH National Construction Certificate is aimed at Supervisors, Managers and those with a role under the Construction Design and Management Regulations 2015 within the construction industry who are required to ensure that activities under their control are undertaken safely.
It is likely to prove useful for those concerned with the management of buildings who may need to ensure that contractors are working safely.
What does the NEBOSH Construction course consist of?
No previous health and safety knowledge is required, although it is advisable that candidates do have an understanding of the basic practical aspects of the construction industry.  It should also be noted that the practical assessment requires students to undertake an inspection of a construction workplace, and to prepare an appropriate report.
The qualification is divided into three units, each of which is assessed separately:
Management of health and safety (NGC1)
Managing and controlling hazards in construction activities (NCC1)
Construction health and safety practical application (NCC2)
Units NGC1 and NCC1 are taught units each assessed by a two-hour written examination. Unit NCC2 is assessed by a two-hour practical examination carried out at your own workplace to test how you apply what you have learned in a real working environment.
Benefits of SAMS' NEBOSH Construction Course in Kent
SAMS provides a high level of training from our experienced tutors, so you're ready to put all your health and safety theory into real-life practice.
Our trainers assess your needs before personally tailoring the NEBOSH training to suit your business.
NEBOSH training is provided at our fully-equipped Kent training centre, with lunch and refreshments provided.
If you're serious about health and safety, get your NEBOSH National Construction Certificate with SAMS.

Duration
Day release: 16 training sessions over 12 weeks + exam day.
Block course: 16 sessions over 2 1/2  consecutive weeks + exam day.
Suggested progression: requalification every 5 years.
e-Learning

We also offer the NEBOSH National Construction Certificate as an e-Learning course, allowing you to learn from the comfort of your own home. You can complete the course online in any desktop or laptop browser, learning at your own pace.
Please note that unlike some of our other e-Learning courses, you will still need to complete written and practical exams to achieve your NEBOSH qualification. Visit our NEBOSH National Construction Certificate e-Learning page to find out more, or get in touch with us today.
Construction conversion course
Day release: 5 Training session over 5 weeks + exam day.
If you have been awarded the NEBOSH National General or Fire Certificate in the last 5 years you will be exempt from Unit NGC1 and can simply 'top up' by completing Unit NCC1 and the practical assessment (Unit NCC2).  The cost for the Conversion course with SAMS is £660 plus VAT per person.
Book your NEBOSH Construction course in Kent today
To book your place on one of our NEBOSH training courses, enquire now.
Want to know more about what NEBOSH is? Read our guide to NEBOSH for more information. Or, if you need any more help or advice, take a look at our support page or contact us on support@samsltd.co.uk.
More questions? Visit our Nebosh Q&A page for more information.