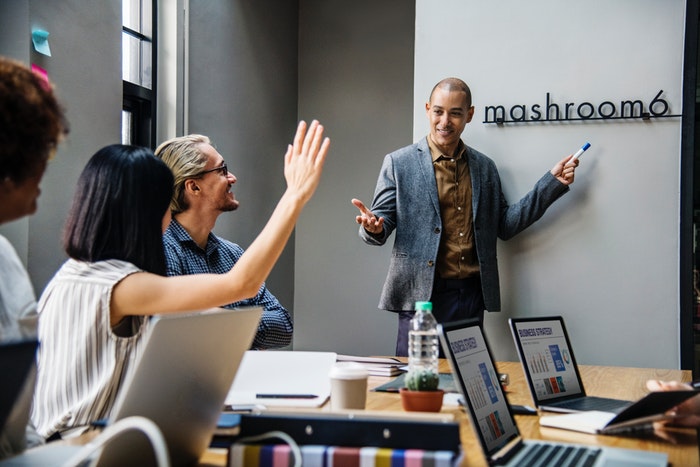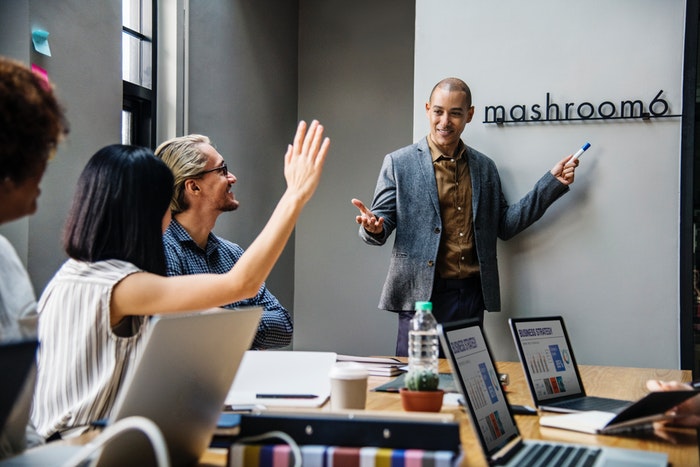 We often receive questions about the difference between accredited training courses and non-accredited, and which one is better. As we offer both varieties of training on a regular basis, we wouldn't want to come down too strongly on either side. 
While many people would consider accredited training to be more advantageous, there are numerous reasons to pick unaccredited training too. Here are just some of the benefits and drawbacks of both, and tips as to which variety of training is right for you and your business.
What is a non-accredited training course?
Non-accredited training refers to any training which is not accredited by a recognised training board, such as the CITB or NEBOSH. This would include any training done on an internal basis, or any informal training which is provided by a trainer. Non-accredited training may yield a certificate of completion, but this is not the same as an official accreditation.
A non-accredited course may teach you exactly the same basic information and practical knowledge as an accredited course. However, for the purposes of many job roles which require certain skills, this is often not sufficient. As non-accredited courses are not standardised, there is no way of proving exactly what information you have gained, limiting their usefulness.
Non-accredited training courses are desirable when a company wants to impart key information without the expense of investing in accredited training. As non-accredited training tends to be shorter, requires fewer course materials and does not involve formal testing, it can be conducted more quickly while getting across many of the same points.
You might choose non-accredited training to give employees an overview of health & safety awareness, fire safety, or other basic aspects of workplace health and safety. While they would not be officially accredited – in other words, they wouldn't be able to put it on their CV – they would still have received valuable information from a qualified trainer.
Similarly, you may have internal testing which you use to determine how well employees have got to grips with your own safety protocols, and the specific aspects of health & safety within your workplace. While any internal safety training is still a valuable way to make your workplace safer, it is not transferable outside of that environment.
What is an accredited training course?
An accredited training course is one which is officially accredited by a recognised training board, including NEBOSH, CITB, UKATA, Qualsafe and many more. These courses are standardised, ensuring that every person who takes them is learning the same information. 
Accredited courses are transferable skills which can be put on your CV, and are a requirement for many roles. They tend to require more of a time investment than non-accredited courses, and may include the purchase of course materials (e.g. textbooks) and taking formalised tests.
Accredited training courses are taught by approved providers, a list of which can often be found on the training boards' websites. These providers are frequently audited to ensure that they uphold the highest standards of teaching, ensuring that everyone who takes an accredited course receives the same training.
While an accredited course is not guaranteed to offer a superior training experience or more information than a non-accredited course, it is more valuable in the long run. Completion of an accredited training course yields a certificate and qualification which act as proof of competence. This can be a great avenue for progression within a business, and even a route into a new career.
Simply put, an accredited training course is a hallmark of high quality training. By opting for an accredited course, you ensure that your training is to the highest standard, and covers everything you will need to know within a particular field. It also provides you with a certificate which you can carry with you, and will be recognised around the UK and even the world.
SAMS' accredited training courses
SAMS have recognised training provider status with numerous training boards, allowing us to provide fully accredited training courses in a wide range of fields. These include:
NEBOSH
SAMS are Kent's premier provider of NEBOSH courses, including the NEBOSH General Certificate, NEBOSH Fire Certificate and NEBOSH Construction Certificate classroom courses. In addition, we offer a suite of NEBOSH e-Learning courses which exclusively includes the NEBOSH International General Certificate.
NEBOSH is one of the world's premier courses for health & safety professionals. A NEBOSH course is a potentially life-changing qualification which supports various health & safety career tracks, from site managers and supervisors to health & safety advisors and trainers. NEBOSH courses are perhaps the most complete and detailed overviews of safety in various industries.
CITB Site Safety Plus
The Construction Industry Training Board (CITB) is the UK's premier safety training board, offering courses in every imaginable discipline. They are most popular for safety courses in the construction and manufacturing industries, including the CITB Health & Safety Awareness course, Site Supervisor Safety Training Scheme (SSSTS) and Site Manager Safety Training Scheme (SMSTS).
CITB courses are frequently cited as a job requirement for positions around the UK and beyond. The CITB Health & Safety Awareness course is the main route to acquiring a CSCS green card for labourers, widely considered the minimum standard for construction site safety. The SSSTS and SMSTS meanwhile are also industry standards for imparting safety information on site, as well as enacting new safety rules and cultures within the workplace.
UKATA
The UK Asbestos Training Association (UKATA) is the premier provider of asbestos training courses. We provide both classroom and e-Learning variants of their most popular and enduring course, UKATA Asbestos Awareness training, which provides individuals with the knowledge to recognise asbestos and asbestos-containing materials (ACMs) and take appropriate action.
Asbestos training is advisable for employees in any location which contains asbestos – many thousands of properties in the UK and around the world – and is considered a legal requirement for many tradespeople who may come into contact with asbestos. It must however be combined with a practical course and examination if any work is undertaken to handle or remove asbestos.
Qualsafe
Qualsafe is one of the largest Ofqual recognised training boards in the UK, but are perhaps best known for their First Aid courses. SAMS are able to provide Qualsafe certified courses including Health & Safety, Manual Handling, COSHH, Fire Safety, Risk Assessments, Working at Height and First Aid. You can spot our Qualsafe Awards courses with the acronym 'QA'.
IOSH
IOSH is a leading global provider of health & safety courses, with the biggest membership of any safety organisation in the world. IOSH courses offered by SAMS include the Working Safely and Managing Safely classroom courses, which are suited to employees and managers respectively across a range of industries, and backed by the Health & Safety Executive.
SAMS' non-accredited training courses
Of course, we recognise that accredited training isn't necessary or a good fit for every organisation. As such, we frequently provide informal non-accredited training to businesses across the South East and beyond. 
Our expert trainers can deliver talks and basic training in a variety of fields, including health & safety awareness, fire safety and first aid. Get in touch today to find out more about our non-accredited training, and what we can do for your business.